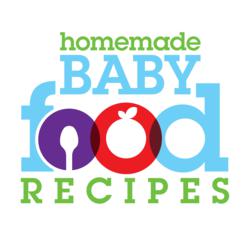 Miami, Florida (PRWEB) April 16, 2012
The infant nutrition website homemade-baby-food-recipes.com has announced that it has received certification from the independent HON (Health on the Net) Foundation, Geneva, Switzerland, following a thorough evaluation by HON reviewers. The site has been certified fully compliant with all 8 principles of the HON Code of Conduct (HONcode).
"We are delighted that HON has acknowledged the care that has gone into the research and presentation of the information on our website," said Christine Albury, founder and publisher of homemade-baby-food-recipes.com. "With a growing number of parents turning to the internet for guidance in safely preparing food for their babies, we feel it is extremely important to be able to offer assurance that the information we present is reliable and supported by clinical research and medical literature. We are proud that parents can now refer to our guidelines with even greater confidence."
The HON website states that:
"The Health On the Net Foundation (HON) promotes and guides the deployment of useful and reliable online health information, and its appropriate and efficient use. Created in 1995, HON is a non-profit, non-governmental organization, accredited to the Economic and Social Council of the United Nations. For 15 years, HON has focused on the essential question of the provision of health information to citizens, information that respects ethical standards. To cope with the unprecedented volume of healthcare information available on the Net, the HONcode of conduct offers a multi-stakeholder consensus on standards to protect citizens from misleading health information."
About homemade-baby-food-recipes.com

Homemade-baby-food-recipes.com is a guide to solid feeding throughout baby's first year and beyond. It includes hundreds of recipes calling for healthy ingredients and offers advice and tips for dealing with the various feeding and digestive problems commonly encountered by parents introducing solid foods to their infants. The site also publishes a blog which is regularly updated with new recipes and news of medical research related to infant feeding practices. Both the Homemade Baby Food Recipes website and blog comply with the HONcode standard for trustworthy health information. For more details visit http://www.homemade-baby-food-recipes.com or The Homemade Baby Food Recipes Blog.
Find More Baby Food Recipes Press Releases