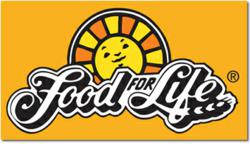 Glendale, CA (PRWEB) August 08, 2012
Praised for using natural ingredients by nutrition-conscious food-lovers, Food for Life has joined a family of progressive companies helping to create sustainable funding for America?s nonprofit organizations by posting coupons on http://www.CommonKindness.com.
CommonKindness is the free printable grocery coupon website that donates 20% of the coupon distribution fees it receives from brands to the nonprofit organizations coupon redeemers choose when they register online.
?Food for Life is proud to partner with CommonKindness in its goal to create sustainable funding for America?s vital nonprofits,? said Gary Torres, president of Food for Life. ?It fits in with our company culture of building a healthier world.?
The Sprouted Grain Difference

Food for Life Baking Company is a family-owned and operated specialty bakery with a passionate commitment to making natural foods through an exclusive sprouting process that significantly increases the amount of valuable nutrients in its sprouted whole grain breads and other products.
The company found inspiration in one of the most inspirational books of all: the Bible.
Ezekiel 4:9

Torres says the company's flour-free, organic Ezekiel 4:9 organic sprouted whole grain products were inspired by the Biblical verse Ezekiel 4:9, "Take also unto thee wheat and barley and beans and lentils and millet and spelt, and put them in one vessel, and make bread of it."
Rich in protein, vitamins, minerals, and natural fiber with no added fat, Ezekiel 4:9 organic sprouted whole grain products contain 18 amino acids, including all nine essential amino acids.

They are naturally flavorful, and bursting with nutrients, including a complete all-vegetable protein that it is 84.3% as efficient as the highest source of protein.
Genesis 1:29

The recipe for Food for Life Genesis 1:29 sprouted grain and seed bread and English muffins is based on the Holy Scripture verse, ?And God said, ?Behold, I have given you every plant yielding seed that is on the face of all the earth, and every tree with seed in its fruit. You shall have them for food.??
Few consumers have access to many of the super nutritious, exotic grains and seeds from around the world, so Food for Life brings them together in Genesis 1:29. Food for Life uses only the highest quality organically grown grains and seeds, and sprouts them to maximize nutrition through enzymatic action and germination.
The unique combination of ingredients not found in ordinary breads nourishes the body and soul, said Torres. They include: